Telecom Training Corporation's Learning and Development Workshops Will Ensure Your Project Exceeds Expectations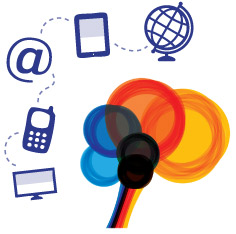 TTC is unique in that we blend our years of training design and delivery experience on similar projects with our industry knowledge, subject matter expertise, and best practices. This allows us to seamlessly address all key issues identified during your complimentary needs analysis so your employees learn critical skills, knowledge and behaviors to perform at optimal levels for the growth of your organization.
In addition to our complimentary needs analysis, we include two days of customization at no charge though some projects may involve additional development time.
High tech companies can either choose to purchase a customized training workshop, including the program license, or have us deliver it on an as-needed basis. Our trainers can conduct the course or we can certify your managers/trainers to deliver it.
Our team of 500+ professional trainers can also provide consulting on your project plans and coaching for post-training reinforcement to ensure that the desired knowledge and skills are used on a daily basis.
Complimentary Offer:  Contact Us for a Detailed Needs Analysis or to Find Out More Information About Our Learning Solutions
Examples of Training Solutions Customized By Telecom Training Corporation
TTC is a full-service provider of training solutions including these major categories: Sales for All Distribution Channels; Customer Service/Call Center/Telemarketing; Leadership/Management/Supervisory; Workshops for All Employees and Managers; Training/Coaching/Consulting Services; and Products/Services Training.
The following section is organized by category to provide several examples of training projects TTC has custom designed followed by a summary of our most popular workshops.
Each workshop is available for immediate launch or can be customized to meet your specific goals and requirements.
In addition, we can effectively develop any type of training course that your company needs because of our extensive experience and industry relationships.
Sales Training for All Distribution Channels
Project Examples:
Comcast/Verizon Wireless - Designed innovative training on iPads for Comcast wireless retail managers to train Verizon Wireless retail sales reps to sell XFINITY™ phone, Internet, and TV solutions on the retail sales floor in 3-5 minute training modules.
Two Degrees Wireless (New Zealand) – Designed training for their indirect sales managers to provide sales training to the unique alternative sales distribution channels not currently being used by their larger competitors.
Sales Training Workshop Examples
Indirect Channel / Agent / Reseller / Dealer Selling Skills
Retail Selling Skills
Increasing Retail Store Traffic
Basic Selling Skills
Customer Service Selling Skills
Outbound Telesales
Consultative Selling Skills
Relationship Selling
Business to Business Prospecting
Strategic Sales Negotiations
Major Account Development Strategies
Effective Sales Proposals and Presentations
Prospecting to Set More Qualified Appointments
Competitive Selling
Selling Triple/Quadruple Play Bundled Services
Selling Mobile Data Solutions
Customer Service, Call Center, Telemarketing Workshops
Project Examples:
Ameritech/Security Link – Designed centralized call center training that provided new standardized business processes when Ameritech purchased lots of "mom and pop" small security companies.
Singapore Telecom – Custom designed and delivered outbound telemarketing sales training and advanced competitive selling strategies.
Customer Service, Call Center, Telemarketing Workshop Examples
Customer Service Skills
Managing Upset Customers
Inbound and Outbound Telemarketing Selling Skills
Inbound and Outbound Call Center Customer Service Skills
Enhancing Email Communications
Upselling Existing and New Customers
Keeping Your Customers For Life
Leadership, Management, Supervisory Workshops
Project Examples:
Cable & Wireless/LIME (Caribbean) – Designed and conducted 6 two-day training workshops on various leadership topics for high potential performers to prepare them to move into leadership roles.
US Cellular – Designed and conducted the training when they acquired PrimeCo to train PrimeCo managers and employees on the new culture, sales and customer service approach, business processes/procedures, ordering systems, human resource plans, etc.
Leadership, Management, Supervisory Workshop Examples
World Class Management Skills
Indirect Channel / Agent / Dealer / Reseller Management
Retail Management
Call Center Management
Supervisor Boot Camp for Customer Contact Centers
Sales Management
Developing Your Sales Team
Coaching for Superior Sales Results
Creating a Motivational Environment
Developing Creative Marketing Strategies
Effective Presentation Skills
Financial Decision Making
Managing Challenging Situations
Managing Multi-Generational Employees
Training Techniques for Managers
Self Management
Relationship Management
Business Management
Customer Management
Performance Management
Change & Innovation Management
Workshops for All Employees and Managers
Project Examples:
Manx Telecom (Isle of Man) – Designed a curriculum of workshops for the entire company to create a sales-driven organization to prepare for new competition.
Belize Telecom and SETAR (Aruba) – Designed and delivered training on how to deliver excellent service to internal and external customers for all employees of the organization to prepare for new competition.
Workshop Examples
Transforming Our Organization
Creating a Customer-Centric Culture
We're All Ambassadors for Our Company
Facing Our New Competitors Together
Change Management in our Turbulent Industry
Excellent Customer Service as a Competitive Differentiator
Making Your Internal and External Customers Feel Valued
New Policies, Procedures, and Processes
Interdepartmental Team Building
Effective Presentation Skills
Leading Effective Meetings
Valuing Your Internal Customers
Training, Consulting and Coaching Services
Project Examples:
Saudi Arabia Telecom – Designed and conducted a train-the-trainer workshop for Jordanian training consultants to train Saudi Arabian sales representatives on customer-focused selling skills.
Comcast – Provided certified training consultants to deliver training and coaching for inside sales and customer service on a McKinsey-based customer focused philosophy. 
Examples of Training, Consulting, and Coaching Services
New Distribution Channel Launches
New Product/Service Introductions
Customized Work Flows, Business Processes, and Methods and Procedures
One-on-One Coaching of Executives, Managers, and Front Line Employees
Mystery Shopper Phone Calls and Store Visits
Train-the-Trainer (T3) Certification
Dynamic Workshop Delivery Techniques
Powerful Instructional Design Strategies
Consulting on Best Training Practices
Consulting on Selling and Supporting New Products/Services
Consulting on Becoming a Customer Focused Organization
Consulting on Becoming a Sales Driven Organization
Consulting on Making Policies, Processes and Procedures Customer Focused
500+ Industry-Experienced Professional Training Consultants Available For Delivery, Coaching And Consulting
Products/Service Training Workshops
Project Examples:
JEA (Jackson Electric Authority) –  Designed and delivered product sales training to the sales and customer service teams of a rural electric company that started selling voice, data, and video solutions after installing a fiber optic smart grid.
Alcatel-Lucent – Designed a global competitive selling strategies workshop that reflected world-wide cultural differences impacting the sales decision making process.
Product/Service Examples
(Note: Seminars Can Be Developed for Any New Technologies, Systems, and Software)
ACD
ATM
Broadband
Broadcast Media
Bundled Products/Services
Cable TV Operations and Technologies
Call Center Technologies
Caller ID/CLASS
Centrex
Cloud Based Services
CPE (IP PBX, Hybrid, Key Systems)
CTI
Data Communications
Digital Networking
DSL
DWDM and Next Generation Optical Networks
Electric Power Smart Grid
Entertainment Options
Fiber Optics
Frame Relay
In-Building Wireless
Internet
IP Routers and Bridges
IPv6
ISDN
IVR
Local Service
Long Distance
Mobile IP
Multi-Media
Outside Plant
Optical Networks
PSTN
Satellite Technologies
Security Services (Professional and Self Monitored)
SONET
SS7
TCP/IP
Unified Messaging
Voice Communications
Virtual Private Networks
VoIP
VPNs
Wireless Voice and Data
Wireless Number Portability
Complimentary Offer:  Contact Us for a Detailed Needs Analysis or to Find Out More Information About Our Learning Solutions