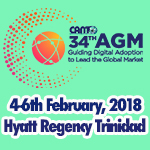 OUR CLIENTS
Our Clients Found In Us the Expertise They Want In Training. Our Learning Techniques Will Also Become Your Company's Learning Asset.
Global Telecom Operators & Associations
ATN (Atlantic Tele-network)
AT&T
Cable & Wireless
IEEE (Institute of Electrical & Electronics Engineers)

ITU (International Telecommunications Union – an agency of the United Nations)
02
Singapore Telecom
Sprint
Telefonica
Telmex
Verizon
Vodafone
U.S. Telcos & Cable TV Operators
American Bell
Ameritech
BellSouth Telecommunications
Buckeye CableSystem
Comcast
Contel (Continental Telephone)
Nextlink
Southern Bell
SNET (Southern New England Telephone)
TDS Telecom
TCG (Teleport Communications Group)
WilTel Communications
XO Communications
Wireless Operators & Associations
Alaska Digitel
ACC (American Cellular Corporation)
Amica PCS
AT&T Wireless
BellSouth Cellular
BellSouth Mobility
BellSouth Wireless
CCA (Competitive Carriers Association)
Cellular One
Cingular
CTIA (Cellular Telecommunications Industry Association)
NationLink Wireless
Plateau Wireless
LACTC (Los Angeles Cellular Telephone Company)
Nextel

PrimeCo
Thumb Cellular
Two Degrees Cellular – New Zealand
U.S. Cellular
Verizon Wireless
Viaero Wireless
Rural Telco Operators, Cooperatives & Associations
Douglas Telephone
Duo County Telephone Cooperative
ETEX (Eastern Texas Telephone Cooperative)
ENMR (Eastern New Mexico Rural Telephone Cooperative)
GVTC (Guadalupe Valley Telephone Cooperative)

ITA (Iowa Telecommunications Association)
Manx Telecom – Isle of Man
MTA (Matanuska Telephone Association – Alaska)
Midstate Communications
NTCA (National Telecommunications Cooperative Association)
RCA (Rural Cellular Association)
Second Century Communications
TTA (Tennessee Telecommunications Association)
Western Kentucky Rural Telephone Cooperative
Caribbean Telecom Operators & Associations
Belize Telemedia (Telecom)
CANTO (Caribbean Association for National Telecommunications Organizations)

CCT (Caribbean Cellular Telephone – British Virgin Isles)
CTU (Caribbean Telecommunications Union)
GTT+ Guyana
LIME
SETAR – Aruba
Speednet – Belize
Viya - US Virgin Isles
Telecom Equipment Manufacturers and Professional Services
Alcatel-Lucent
Audiovox
Emida
Ericsson
Executone
Fujitsu

IPC Systems (IPBXs)
Mitsubishi
Motorola
NEC
Nokia
Nortel
Sierra Wireless
Sony
Telogical
Retailers & Automobile Manufacturers Offering Telecommunications
Best Buy
BrandsMart
Circuit City
Ford
h.h. gregg
Kroger
Mercedes
Pep Boys
Radio Shack
Sears
Service Merchandise
Walmart
Electric/Water Companies & Associations
CARILEC (Caribbean Electric Utility Service Corporation)
JEA (Jackson Energy Authority)

MECA (Montana Electric Cooperative Association)
W.E.B. (Water Electric Board – Aruba)
IT, Wireless Services, Financial, Security
Assurant (financial telecom software)
Asurian (cellular insurance)
Avocent (IT solutions)
ClearSky Technologies (wireless services)
Experian (financial – Ireland)
IONA (financial)
L.M. Berry (telephone directories)
Merrimac (cellular insurance)
Nissan (telecommunications policies)
PBiz (financial)
Security Link (security systems)
Telemarketing/Call Center Companies
American Express
Dial America

Associations, Non-Profits, Government, Universities
AITP (Association for Information Technology Professionals)
AMA (American Marketing Association)
ASTD (American Society for Training and Development)
Bar Camp
Girl Scouts of America
IIBA (International Institure of Business Analysis)
NASP (Nashville Association for Sales Professionals)
Nashville Technology Council
PMI (Project Management International
PMUG (Project Management Users Group)
Product Camp
Rotary Club of Nashville
State of Tennessee (call center)
Trevecca University (customer service)
Training/Consulting Companies & Conference Organizers
Achieve Global
Boyens Consulting
Global Knowledge

Informa/IBC (International Business Communications – global telecom conferences)
IQPC
ITI (Information Technology Institute, a government agency - Egypt)
Marcus Evans
McKinsey and Company
Novatech (global telecom conferences)
Novations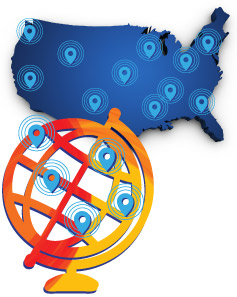 We Provide Training and Development Services Around the Globe
UNITED STATES – Already we have worked in 45 states including much of Rural America and Puerto Rico and look forward to working soon in the remaining states!
AND IN THESE 25 GLOBAL LOCATIONS:
Africa: Egypt / Kenya
Asia: Singapore
Canada: Vancouver
Caribbean: Antigua / Aruba / Bahamas / Barbados / Belize / British Virgin Isles / Curacao / Dominica / Dominican Republic / Grenada / Guyana / St. Croix / St. Kitts and Nevis / St. Lucia / St. Thomas / St. Vincent / Trinidad and Tobago
Europe: Vienna
Middle East: Jordan / Saudi Arabia
Pacific: New Zealand
United Kingdom: Coventry / Isle of Man / Dublin / London
Complimentary Offer:  Contact Us for a Detailed Needs Analysis or to Find Out More Information About Our Learning Solutions
Telecom, Cable, Wireless, Technolgy and Electric Power companies of all sizes see a direct, bottom line benefit from Telecom Training Corporation. This includes:
Agents 
Application Providers 
Associations 
Broadband/Internet Providers 
Cable TV providers 
Call Centers 
Cellular Carriers 
CLECs 
Dealers 
DLECs 
Electric Power Providers 
Equipment Manufacturers 
High Tech Companies 
ILECs 
ISPs 
IXCs 
Long Distance Carriers 
Municipalities 
Paging Companies 
PCS Carriers 
Platform Providers 
Resellers 
Retailers 
Satellite Providers 
Software Developers 
Telemarketing Companies 
Telephone Companies and Cooperatives 
Training Companies 
Utilities 
Web-based Training Companies 
Wireless Carriers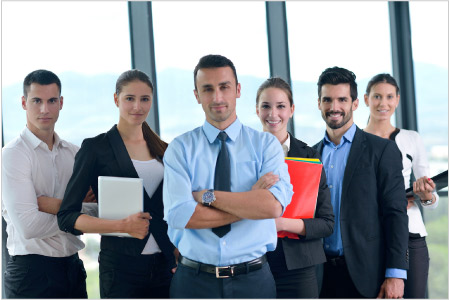 Departments That Benefit From TTC Professional Training Courses:
Call Centers
Corporate Universities
Customer Service
Engineering
Human Resources
Marketing
Research and Development
Sales
Technical Support
Telemarketing
Training
Feedback From Our Workshop Participants
Melissa Harris is an excellent instructor in the field of sales. Everything was very, very good and interactive. Exercises were fun and effective. I loved it!"


- Sales Representative, Belize Telemedia (Telecommunications)



The entire course was informative and enlightening. A buzz of energy was created which will enable me to deliver more value to the SME's and SOHO's in our competitive environment."


- Customer Service Sales Representative, BellSouth Telecommunications
Exceeded my expectations. Facilitator's knowledge is rich on the topic. She was excellent. Melissa has proven herself – again."


- Sales Manager, Cable & Wireless
Whenever there's training, please let Melissa be the trainer. She is great at her job."


- Sales Representative, Caribbean Cellular Telephone
Excellent training course – excellent facilitator."


- Customer Service/Sales Representative, Jackson Energy Authority
Melissa Harris was exceptional and is one of the best. Thanks for helping me become a better sales representative."


- Retail Sales Representative, Smart! a Speednet Company (Belize)
I can't speak highly enough of how impressed I am with the speaker's knowledge. Great teacher. Overall fantastic!!!"


- Sales Manager, Thumb Cellular
The course content and mode of delivery added much value. I am even more focused on delivering greater value to my customers."


- Sales Representative, LIME (Landline, Internet, Mobile, Entertainment)
Complimentary Offer:  Contact Us for a Detailed Needs Analysis or to Find Out More Information About Our Learning Solutions