We Are on the Human Side of Enterprise: Leveraging Your Most Important Assets of Sales and Service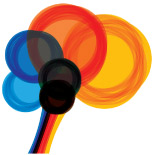 Telecom Training Corporation: training experts in the industries that touch the largest needs of people — Telecommunications, Cable TV, Wireless and Electric Power. We create and deliver learning style resources to guide companies and their employees toward more strategic customer service and sales experiences.
We have been part of the learning process since 1996 for more than 15,000 high-tech professionals as curriculum developers, trainers, coaches and consultants. We are often asked to share our knowledge base in many key areas via professional speaking engagements.
You and TTC will unveil the promise of your products/services' quality first through know-how. New learning opportunities turn competition into competitive swirls of new market resources, creating for your organization new business models your people really need and will continue to use. We are highly aware of what you need, quickly customizing and giving you materials that become your own skills brand. With Telecom Training Corporation, your company can more effectively develop sales and service human assets.
Customized and Ready for Launch
Learning Tools You Can Own:
Complimentary Needs Assessment - Following a complimentary learning needs assessment, we will develop a customized training outline for your approval.
Customized Design Options - For basic training programs, we will take 2 days at no charge to customize our existing workshops to specifically meet your needs. For unique projects, we will advise you on the amount of time and investment required to develop the learning materials. In either case, you will have the opportunity to review the learning materials to provide edits/revisions.
Delivery Options for Our Customized Training - For our customized training programs, you have two cost-effective options based upon how many people you need to train. If you have a relatively small number of employees to train, we can deliver the customized workshop for you. If, however, you plan to offer training on a recurring basis, you have the option to purchase the customized program, including the program license, and have us certify your trainers or managers to do the training.
Delivery Options for Your Existing Training - If you need additional training resources to deliver your existing training programs, our team of 500+ industry-specific professional trainers can be a quick, easy and cost-effective resource.
Our Certifications and Train-the-Trainer (T3)
National Certifications Include:
McKinsey | Wilson Learning | Global Knowledge | The Boyens Group | ClearSky Communications | Novations | Achieve Global
Train-the-Trainer (T3) - We can also certify your internal trainers and managers to deliver our customized training workshops.
Complimentary Offer:  Contact Us for a Detailed Needs Analysis or to Find Out More Information About Our Learning Solutions
Seven Perfect Reasons to Choose TTC
Our professional trainers know your industry; they have direct experience as sales, customer service, and management professionals with leading organizations giving them instant credibility.
We have in-depth knowledge of existing and newly emerging products and services in your industry; we know what actually works in the real world.
Our workshops are highly interactive and incorporate advanced technologies (e.g., notepads, smartphones) to maximize the learning experience.
We include two days of customization at no charge. You can purchase the workshop with the program license or have us conduct the workshop as needed.
Our trainers are certified to deliver the training programs of other leading global training companies.
We provide opportunities for learners to self-identify individual strengths and opportunities for growth via personal action plans.
We engage managers/leaders with new and innovative reinforcement plans, providing follow-up to guarantee a return on your investment.
Projects Requiring a Reliable Training Partner
New Company Initiatives: mergers, acquisitions, new markets, emerging technologies and new distribution channels.
Supplementing Existing Training Staff: When your internal training team needs additional resources, we have over 500 professional trainers available when you need them.
Company-Wide Training "Blitzes": We can provide a multitude of experienced trainers on-site simultaneously.
Delivering Existing Seminars: for companies such as Achieve Global and Wilson Learning.
New Curriculum Development and Delivery as well as designing M&Ps and documentation.
Customizing Existing Workshops: We can take generic training programs and include specific industry examples, role plays, case studies, simulations, videos, etc.
Web-Based Training: We can develop it for you or format your existing training for web-based applications.
Train-the-Trainer (T3): We can certify your internal or external trainers and managers to deliver all types of training programs (See Training Resources).
TTC Training Advantages That Make a Difference In Your Bottom Line
Direct Return on Investment
Growing Revenues
Increasing Productivity
Improving Customer Satisfaction/Retention
Strengthening Closing Ratios
Setting More Qualified Appointments
Shortening Sales Cycles
Developing Effective Account Strategies
Selling Against the Competition
Strategically Targeting High Potential Accounts
Increasing Sales by Upselling Existing and New Customers
Learning Naturally, Involved Powerfully: TTC's CEO and Founder Melissa Harris
Telecom Training Corporation's Melissa Harris knows that learning has to find the right method to get the result that matters most. Beyond her professional credentials including 20+ years experience and building a network of over 500 professional trainers, Melissa has individual bark and substance! Harris' volunteer work with dog rescue and adoption reflects her passionate caring and desire for excellence used every day in business.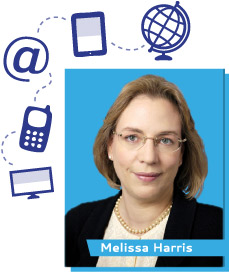 Her Background:
General Manager of National Sales Training - AT&T Wireless / Cingular / BellSouth Mobility
Regional Marketing Director and Senior Sales Manager - BellSouth Cellular
Manager of Corporate Sales Training - Verizon / Contel Cellular One / Executone
Major Account Sales Executive - AT&T
Repair Service Call Center Representative - South Central Bell
BBA degree in marketing/retailing from Middle Tennessee State University / Lipscomb University
MBA degree with a marketing emphasis from Mercer University
We have an appealing one-stop shop approach, which means a diverse employee population can focus on both hard and soft skills. We also know that with training comes a deadline that's often associated with quarterly quotas and new product roll-outs and that flexibility in meeting these demands is necessary. Our clients often ask us to work 24 hours/day, 7 days/week when the task is demanding."


- Melissa
Find out more about Melissa Harris, World-Class Trainer, on LinkedIn.
Complimentary Offer:  Contact Us for a Detailed Needs Analysis or to Find Out More Information About Our Learning Solutions